Giving your garden a world of appeal
This time of year the weather improves (usually!) and thoughts turn to holidays in the UK and overseas. But you don't have to go abroad to see some of the exquisite flora – bring some international plants into your own outdoor spaces. With a plan you can have a garden designed to take you on a journey of the world – read on for ideas.
Did you go to RHS Chelsea Flower Show last month? Wow there was a lot to see! If you came away brimming with ideas for your next makeover we can help you see them to fruition – and even if you didn't make Chelsea this year but still have 'garden lust' give us a shout. We have over 25 years of experience, including winning awards at Chelsea – and we love a challenge!
Chris & all the Bushy team
The sweet blooms of June
Fragrant sweet peas are beautiful, so be sure to have some growing where you can sit and enjoy them. Grow them in pots, or train them up a frame – and pick a few for a vase. Lovely!
Journey around the world in your garden
In gardens in southern England, in particular, you can grow some vibrant and fascinating flowers and trees that originate overseas, as long as you consider things like frost hardiness – have a chat to us about plants that would be suitable for your individual gardens but here are just a few.
Star jasmine or Trachelospernum Jasminoides is native to Asia but you'll find it in places like the South of France where it's used in perfume manufacture. Agapanthus Africanus, as its name suggests, originates from South Africa as does pelargonium. Dahlia are native to Mexico and Central America, while Fuchsias come mostly from Central and South America. And then there's the wonderful red bottlebrush flowers of the Callistemon from Australia.
You can grow a variety of exotic trees in the UK too, like an olive, Japanese maple, pine nut, cypress and many palms.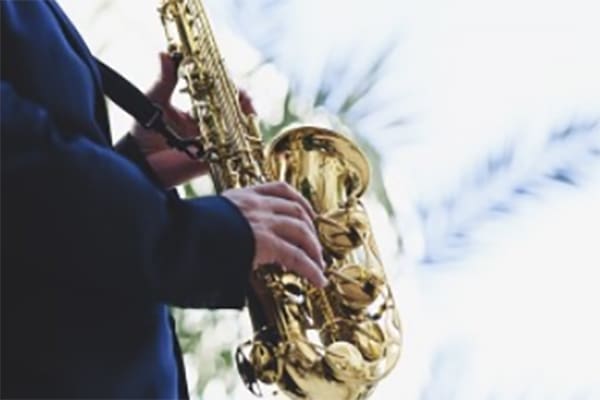 Summertime and the living is easy
Liven up your weekends and head down to Wisley to sway to the sounds of Chi Jazz. Hear them every Saturday from 10 June to 29 July – you can bring a picnic or buy sumptuous delights there. And the jazz is free to RHS members. Details here.
Be friends with bees
If you'd like to know more about the fascinating bees that enliven our gardens and pollinate our plants, have you heard about Bee Friends, a farm that manages over 30 apiaries in the Surrey Hills?  As well as collecting and supplying beehives to private gardens and estates, they give talks in schools, have 'Bee Clubs' and offer farm tours, including tasting some of the delicious honey produced. Book here.
Bushy Beverage
If you're looking for a new drink to add spice to your summer BBQs this one will provide a kick – and its name will raise a laugh if the summer weather doesn't play ball! Here's the recipe for the 'Dark & Stormy'.
Until next time!
Did you know that we offer tuition on various aspects of gardening, for those who want to be more involved with the 'grass roots' end! Whether you want to treat yourself, a loved one, or maybe a friend, we can book in half or full day visits with one of our fully qualified and experienced horticulturists. Don't forget Father's Day is looming! Contact us for gift vouchers or to book us in directly.