April is here and the promise of better weather!
Well, greenfingers crossed on the weather but with spring well and truly underway and the Easter holidays upon us, it's time to dust off the BBQ (or buy a new one – something to do on a rainy day!). And if all else fails we've news of somewhere new to visit inside at Wisley Gardens – and a beer and cider festival to cheer some of you up (we don't feature beer every issue so make the most of it).
The sun is definitely making an effort now and again so we hope you'll enjoy getting out in your gardens. And while you're out there, have a think and let us know if there's anything that needs doing or changing – if you're bored of it for example, read on below about how to create a terraced garden … that's just one idea.
Happy Easter and we hope April is fun! 
Chris & all the Bushy team
Pick a pansy
Pansies flower all year round according to the variety chosen and they are particularly welcome during the colder months. You can get some lovely colours to plant in pots and containers – and you can even put them into an Easter wreath.
Designs on a terraced garden?
If you have a sloping outdoor space or want something different and multi-dimensional, a terraced garden can be a great solution if planned well.
Consider how steep the gradient of your garden is and how much flat surface you might have. Decide what the areas will be used for – will you want a grassed flat area for relaxing? Somewhere to dine (perhaps a paved or decked area?) To create a feeling of height, raised beds around a patio can work.
You also need to choose plants that will be suited to the position and conditions in your garden – will your top terrace be a sun trap? Do you need to add in some shelter – a pergola perhaps planted with honeysuckle or clematis? Will the lowest terraces require extra drainage? Would an area with container plants be attractive? Or a rockery?
We can help you plan out how the garden will work, so do contact us for a chat! 
Wisley heritage and history
Wisley has opened the doors of its Old Laboratory, the home of RHS Science for over a century, to the public. Explore a series of rooms, including the restored 1920s Townsend Lecture Theatre and wartime Advisory Office. Enjoy interactive exhibits as well as wonderful artefacts. Booking slots are here.
Helping garden wildlife in the winter weather
It's hard to believe with the British weather sometimes but BBQ season is just around the corner! Make full use of your garden as the weather warms up by upping your game with new BBQ cooking skills. The BBQ Company's Cooking Classes take place in Mayford, Woking and, if you're looking for a last-minute Easter present, they do gift vouchers!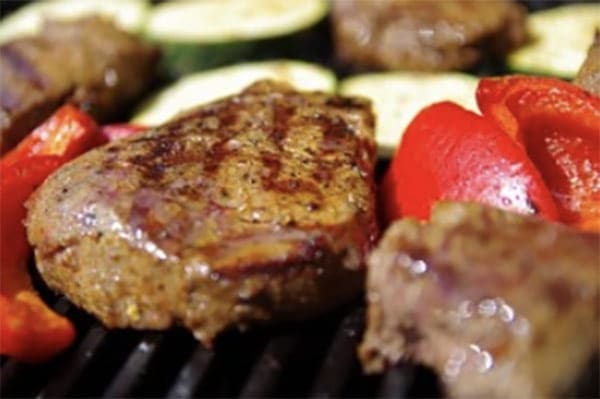 Bushy Beverage
On 21 and 22 April join local brewers like Surrey Hills Brewery at the Woking Beer and Cider Festival. Enjoy over 60 beers and 30 ciders at Woking Leisure Centre while socialising and listening to live music – not to mention sampling the food stalls. Tickets here.
Until next time!
We'd love to hear from you if you're wondering where to start with transforming your garden. We've over 25 years' experience in the landscaping business so if you'd like to book a FREE Bushy garden appraisal, get in touch here.