A growing sense of optimism!
We hope that the good news we've received as I'm writing this – about the roadmap out of lockdown – continues.
In the meantime, we all need some fun don't we! This issue, rain or shine, we've brought you some ideas to put the 'marvellous' back into March.
Hope you enjoy reading it! …
Chris & all the Bushy team
Parade your Pampas grass
Pampas Grass is having a comeback! You may be sniggering if you remember what it came to be a secret code for (look it up online!) but it's now just being grown for its fluffy plumes (we are told). Maybe you could introduce just a little bit of it to be in fashion. 'Pumila' grows to about 5 feet. Read more from the RHS here.
'arbour some spring thoughts
The weather can be wonderful – or a bit soggy – in March but that shouldn't stop you from enjoying your garden. Get ready for the warmer weather by investing in an eye-catching Arbour seat, which will provide a bit of shelter and comfort. Notcutts have a good range here.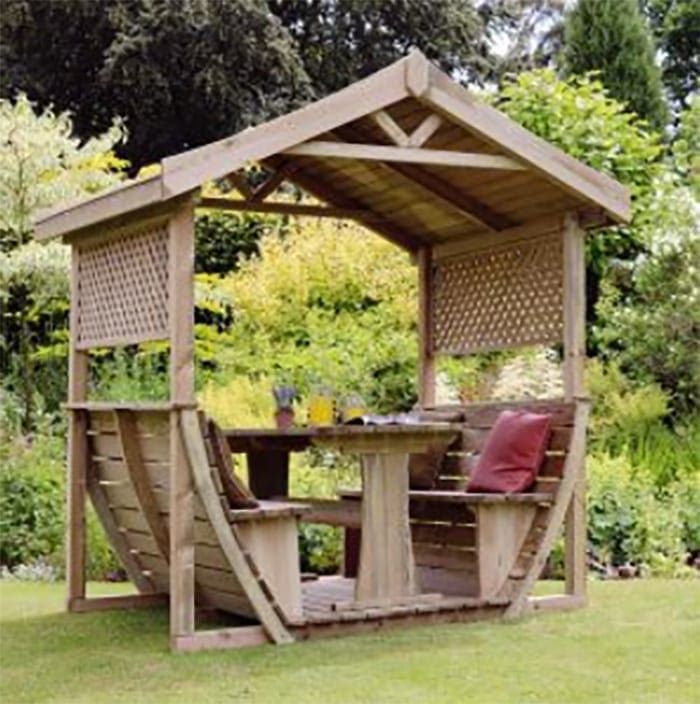 Blossom Watch!
Loving this idea from the National Trust – building on the success of their first #BlossomWatch in 2020, they've come up with a whole host of ideas to take part – pandemic or no! I particularly like their 'how to identify blossom' section – take a look here.
Mother's Day – cook, book and look
Mother's Day is on Sunday 14th March and the National Trust not only lists venues that can be booked for visits but also some mouth-watering recipes for you to tempt your mum with … that's YOU doing the cooking, not her of course! Feast your eyes here.
Bushy Beverage
What better excuse for good cheer than raising a glass on St Patrick's Day, 17th March, containing a fine Irish beer? Most supermarkets sell real Irish stout or lager like Hop House 13 for a decent brew.
Until next time!
We at Bushy are really hoping we'll all be out and about doing more of what we love in the months ahead. For us that means making your gardens exactly the way you want them. To read more about our work, please take a look at some of our projects here.